Forest Hill
is a high-end residential neighborhood in the center of bustling Toronto. Walking through the neighborhood reveals grand estates obscured by lush foliage. This area is a residential oasis within the city and offers residents a quiet community and a quick commute.
Forest Hill is known for being family-friendly with a top-rated school system. Being within the city means fine dining, and an evening on the town can be achieved just outside your neighborhood. Living in Toronto promises convenience and pampering around every corner.
As you begin your first week in Forest Hill, you might focus on organizing your home, exploring the neighborhood, or both! Whether you have moved to the area recently or have been considering relocating, there is so much to do nearby that you might not know where to start.
Get settled in first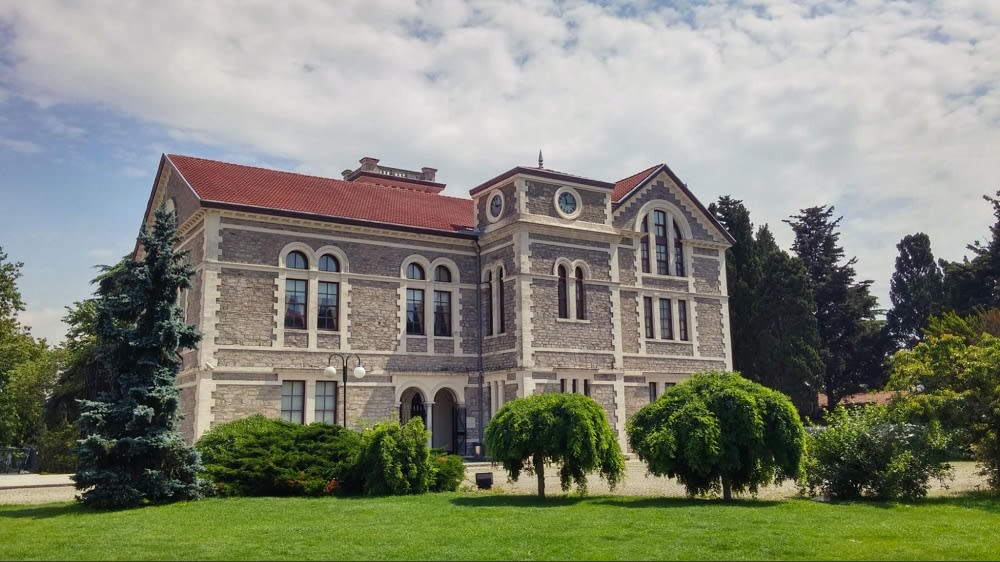 Getting the keys to your new home and moving in are the moments you cherish during a move. In the beginning, your priority will be settling into the new house. As you unpack and realize you have unfurnished square footage you should be taking advantage of, you can visit local antique stores and woodworkers to grow your furniture collection. Simply looking for your nearest hardware store is an excellent way to ease into the neighborhood and see what is around you. With each errand, you can take note of the places you want to visit in the area while settling in remains your top priority.
Even if you only moved from another part of Toronto, you could still be pleasantly surprised by finding a coffee shop or grocery store nearby that will make life easier in your new home. No matter how well you know an area, living there brings a different kind of intimacy.
Invite a guest over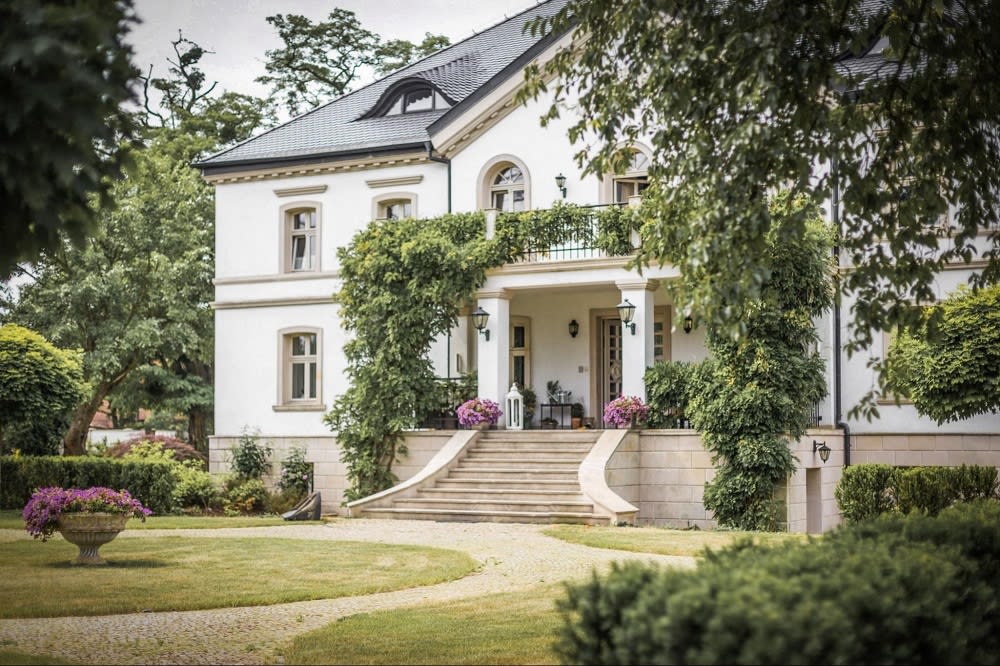 While you do not need to host a party your first week in the home, having a close friend or relative over can be helpful when making decisions around the house. Asking someone who is removed from the situation can lead to good advice. Maybe you have been going back and forth in your mind about where the couch should be, and your friend is clear on where it would look best. This impartial third party could let you know that the color swatches you picked for the kitchen would clash with the furniture you already ordered. Hosting a guest is also exciting when it is in your new home. Give your family the tour, and as you vocalize your plans for the house, you can workshop your ideas without committing to anything. And if you have every room already decorated and ready, then even just walking through your gorgeous new Forest Hill home can be enjoyable with a guest.
Within walking distance
After you settle into the house, you could start walking around your new neighborhood to see what is available nearby. The manicured streets of Forest Hill are enjoyed by residents strolling or biking the area. If you have a pet, taking them out for a walk can help you get acquainted with neighbors or help you find which local park you prefer.
Forest Hill is incredibly well-maintained and teeming with greenery. Several schools in the area are highly rated and potentially within walking distance of your next home. Forest Hill is lauded for being geared toward families, and quiet, which can be conducive to an amicable relationship with your neighbors. Finding a new local haunt can make a place feel like home, especially when it's a walkable distance down the street.
Try a new restaurant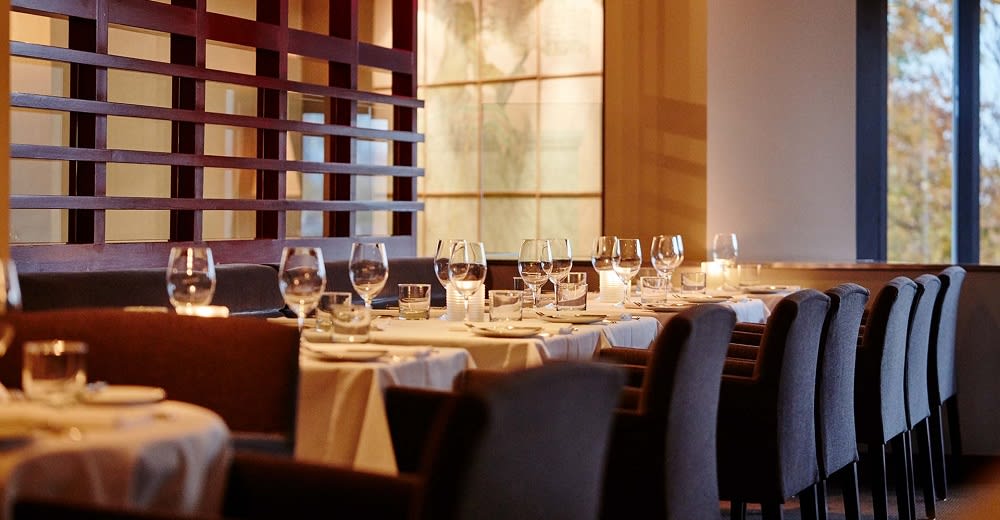 Photo courtesy of Scaramouche
One way to experience your city is through food. As you explore your neighborhood more, you should make a list of the eateries that interest you. Moving to a new area means you have new dining establishments to try, and you still need to go through trial and error. In your first week, you should treat yourself to dinner out and commit to trying new places for the next couple of weeks. Knowing your classy and casual favorites can help you feel acquainted with your neighborhood and know your options when it's time to take friends and family out.
Forest Hill is a short drive away from some of the best restaurants in midtown Toronto. Whether you are looking for a cozy diner or a new spot for date night, there is a great option nearby. For special occasions,
Scaramouche Restaurant
is less than 15 minutes from Forest Hill and serves French cuisine with unbeatable views of the city. And if you would prefer to cook a nice meal, visit one of the nearby farmer's markets to get locally sourced produce. Find a way to connect with your community through food!
Appreciate art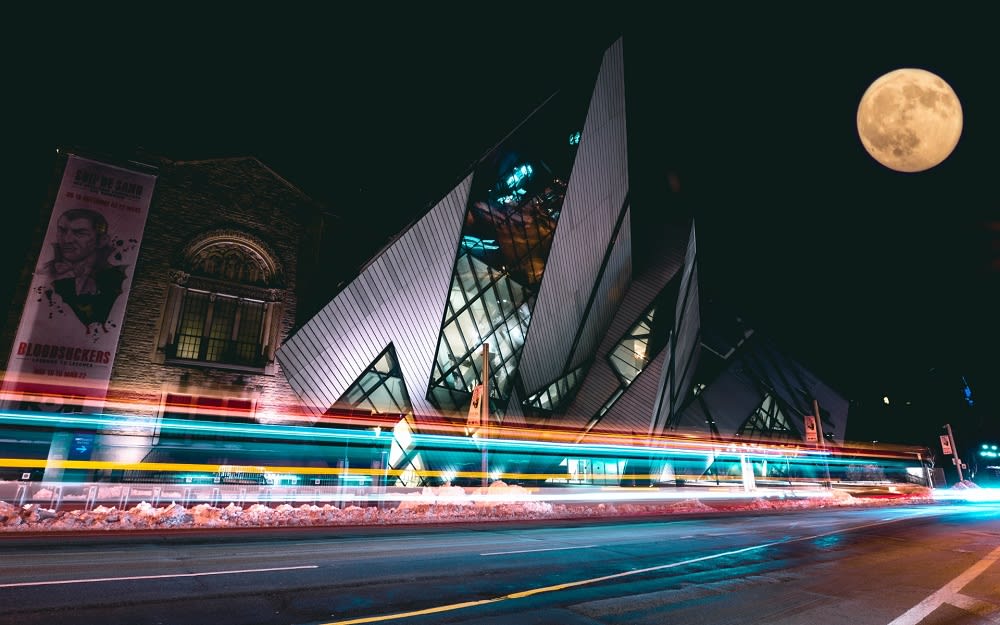 Toronto has several museums and art galleries that locals love to frequent. Whether flying solo or with the whole family in tow, visit the
Royal Ontario Museum
. About 10 minutes from Forest Hill, this museum is the largest in Canada and one of the largest in North America. With everything from dinosaur fossils to mummies, this state-of-the-art museum can be enjoyed again and again.
You can also check out the
Art Gallery of Ontario
, which has thousands of works on display and rotating exhibits. Residents can get an annual pass for discounts with each gallery visit. You can appreciate art by taking a cooking class, supporting a local gallery, or attending a live performance. This practice could help you pick up a new hobby or make friends in the area. With Toronto in your backyard, there is no excuse for boredom.
Talk to a real estate agent
As you consider Forest Hill luxury homes, think about securing reliable representation in this fast-moving real estate market. You will want someone who can guide you through the process and protect your interests. If you hope to purchase luxury real estate in a historic community like Forest Hill, you will need an agent who can act quickly to get you in to see a listing and negotiate on your behalf. Your agent should have the knowledge and resources to make the transaction smooth and enjoyable. From the midtown Toronto condos to the houses for sale in Yonge and Eglinton, contact
Homes With Sophia
today to start your buying or selling journey.