Home buyers in the GTA (Greater Toronto Area) have increasingly shown a preference for the convenience and simplicity of condo living. Midtown Toronto condos have become one of the most popular housing options in recent years. Two popular condominium styles are luxury boutique condos and high-rise condos. This article discusses the differences between these types of condominiums and offers guidance for choosing a home that fits your needs and lifestyle.
Luxury boutique condos
Luxury boutique condos are small, low to mid-rise buildings typically with fewer than 40 units. These upscale housing complexes put an emphasis on personal service and luxurious living. Beautiful outdoor living spaces like terraces and gorgeous courtyards cater to residents enjoying nature's beauty amidst the convenience of urban living. The smaller size of a boutique condo also allows for a more intimate and exclusive living experience, making it easier for residents to get to know their neighbors and develop a strong sense of community. A great place to look for upscale boutique condos is in Forest Hill. Forest Hill real estate offers prestige and charm that is unparalleled in GTA.
Features of boutique condos
Boutique condos in Greater Toronto offer their residents a wide range of luxurious features and amenities. Standard amenities include concierge services, fitness centers, private gardens, and swimming pools. In addition, many boutique condos also offer exclusive access to social clubs, spas, and other recreational facilities. If you desire a condominium that will provide you with the very best in terms of luxury and comfort, a boutique condo in Greater Toronto is a perfect choice.
The boutique condo living experience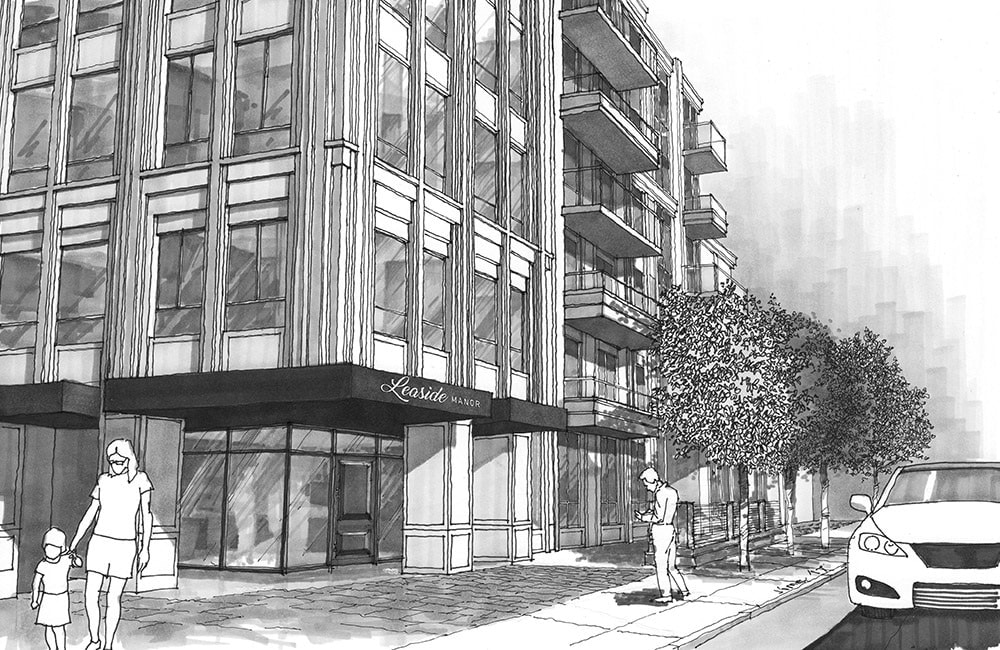 Photo courtesy of Shane Baghai's Leaside Manor
Leaside condos, such as Shane Baghai's Leaside Manor, are excellent examples of boutique condo lifestyles. These residences offer a more private and exclusive living experience than high-rise condos. Leaside Manor provides residents access to upscale finishes and amenities like high-end appliances, custom trim and cabinetry, Smart Home technology, a pet grooming room, and a fitness center. These boutique condos are often located in prime areas of the city near shopping, dining, and entertainment but maintain a quiet, home-like feel. Boutique condos don't have as many people sharing amenities. Residents returning from work, shopping, or a night on the town are greeted by a quiet and welcoming ambiance to refresh and recharge.
Who boutique condos appeal to
A luxury boutique condo is a perfect choice for those who want the best of both worlds – the freedom and flexibility of condo living with all the premium features and finishes of a luxury home. From spacious floor plans to high-end appliances and finishes, a luxury boutique condo offers everything that discerning homeowners are looking for. Whether you're downsizing from a larger home or moving into your first condo, a luxury boutique condo is sure to appeal to the desire for a luxurious and maintenance-free lifestyle.
High-rise condos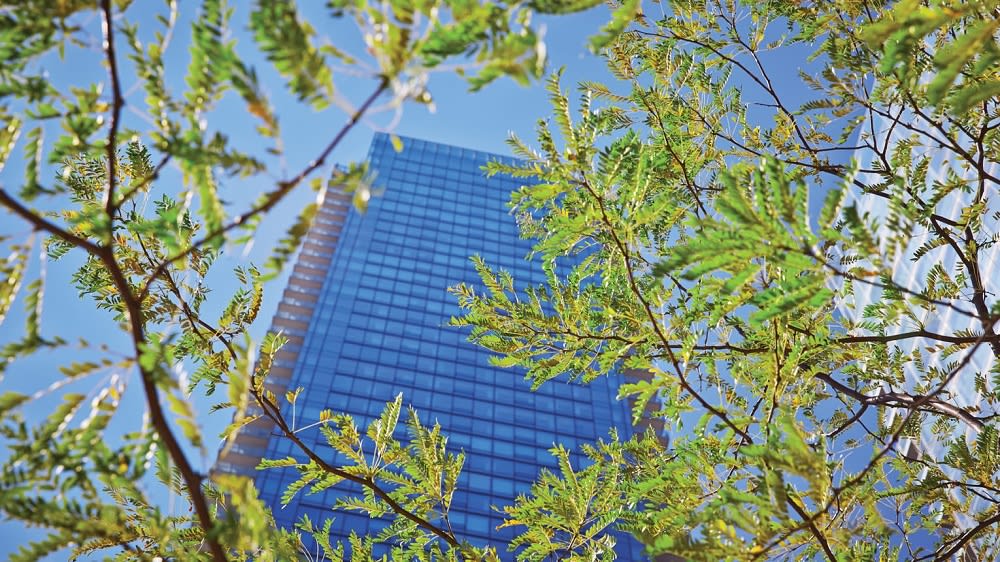 Photo courtesy of Four Seasons Residences
A high-rise condominium complex in Toronto, such as the Four Seasons Residences, is quite the sight. From a distance, the buildings look like gleaming glass towers, each unique in its own way. But up close, you'll see that these buildings are much more than just fancy facades; they offer posh interior decor and world-class amenities. Yonge and Eglinton condos are some of the most luxurious in the city and offer all the amenities you need to live an upscale urban lifestyle. Unlike boutique condos, high-rise complexes have hundreds of residential units. Rising to incredible heights, these condos often provide stunning views of the cityscape.
Features of high-rise condos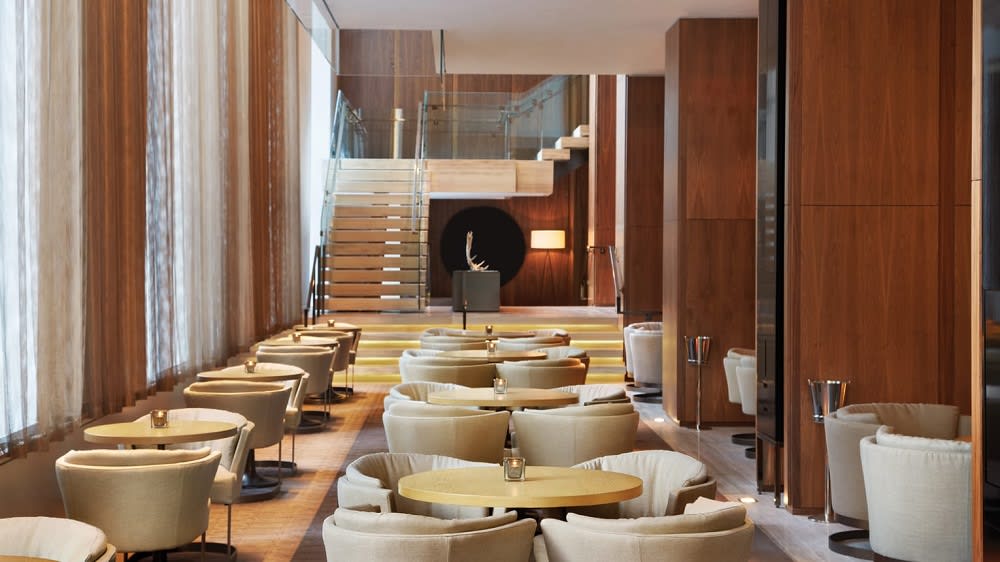 Photo courtesy of Four Seasons Residences
Toronto boasts some of the world's tallest and most luxurious condominium complexes. Inside, these condos are well-appointed and provide residents with a wide range of high-end amenities, from community pools and game rooms to gathering spaces and rooftop terraces. In addition, many condo complexes feature on-site dining and entertainment, valet parking, concierge services, and spas. Whether you're looking for a chic pied-a-terre or a spacious full-time residence, a high-rise condo complex in Toronto will meet your needs.
The high-rise condo living experience
High-rise condos offer a more social living experience than luxury boutique condos. There are a larger number of living units in a high-rise building, which means that there are more people with which to socialize. Shared community amenities like fitness centers and swimming pools often buzz with the activity of many residents enjoying the facilities and engaging in neighborly conversations. Usually located in the heart of town, high-rise complexes also offer the convenience of being within walking distance of shopping, dining, public transportation, and entertainment.
Who high-rise condos appeal to
When searching for the ideal condo to call home, there is no one-size-fits-all solution. For some people, the appeal of a high-rise condo is hard to resist. High-rise condos tend to have a broader price range than their boutique counterparts, so for buyers looking for an upscale property without an unreachable price tag, a high-rise condo is often an ideal option. In addition, high-rise condos offer the city's best views and a high-energy urban vibe. With so many neighbors, high-rise living also appeals to those that enjoy social interaction.
Luxury boutique condos vs. high-rise condos: the price point
In the GTA, luxury boutique condo prices have increased in recent years. With more limited availability, boutique condos tend to be more expensive than high-rise condos, although that is not always the case. One thing is sure: with fewer residents sharing the cost of upkeep, the fees for boutique condos are generally higher.
Finding the right condo
There are many variables to contemplate when choosing between luxury boutiques and high-rise condos in Toronto. If you're searching for a condo, it helps to have an experienced and knowledgeable real estate agent by your side. At Homes With Sophia Realty Inc., we specialize in helping our clients find the perfect condos to match their needs and budget. Our team knows the
Toronto real estate
market inside and out, and we'll use our expertise to help you find a condo you'll love. Contact
Homes With Sophia
today, and let us help you begin your search for the perfect condo in Toronto.

*Header photo courtesy of Homes with Sophia